Sad Potato Club Brooch
$

25.00 Sold Out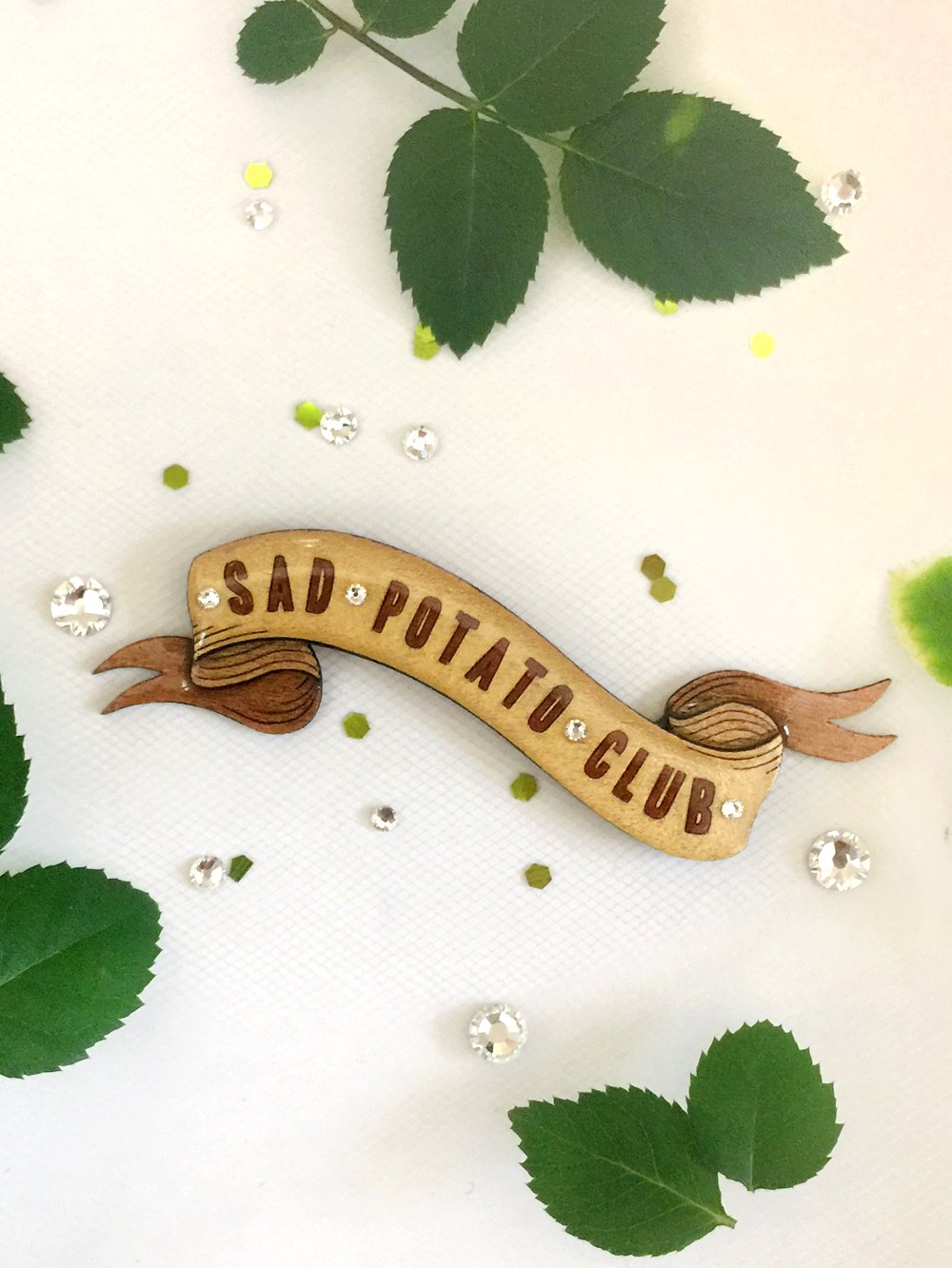 Let the whole world know that you are an official member of the "Sad Potato Club!"
This pin is made of three hand-painted, and laser cut layers, creating depth and then painted to accentuate depth.
This item is a great addition to any coordinate - adding just a little bit of whimsy to your outfit. From a distance, it holds a very elegant feel - but anyone who comes close will chuckle!
Each brooch is laser cut locally in the San Francisco Bay Area from birch plywood. Each item is then primed and then hand painted with acrylic, and then varnished with a glossy coat including various glitters. Each item is then layered with ArtResin to maintain a non yellowing coat and to protect it from UV light. Swarovski crystals adorn this potato - making its dewy quality especially stunning. Please note, this item is a handmade item and construction may not be 100% perfect.
Please note, these items are splash proof, but are not waterproof! Please wipe off moisture as soon as possible to preserve the integrity of the item.
Shipping:
All domestic (USA) single order items will be shipped first class and will be shipped within 3-5 business days.
All international orders will be shipped international first class, and will not have a guaranteed delivery date. In te case of shipping being less than estimated, partial shipping refund will be provided.
Brooch Materials: Wood, Acrylic, Resin, Glitter, Swarovski Crystal, Tears and Love
Share