Batty Like Them
$

35.00 Sold Out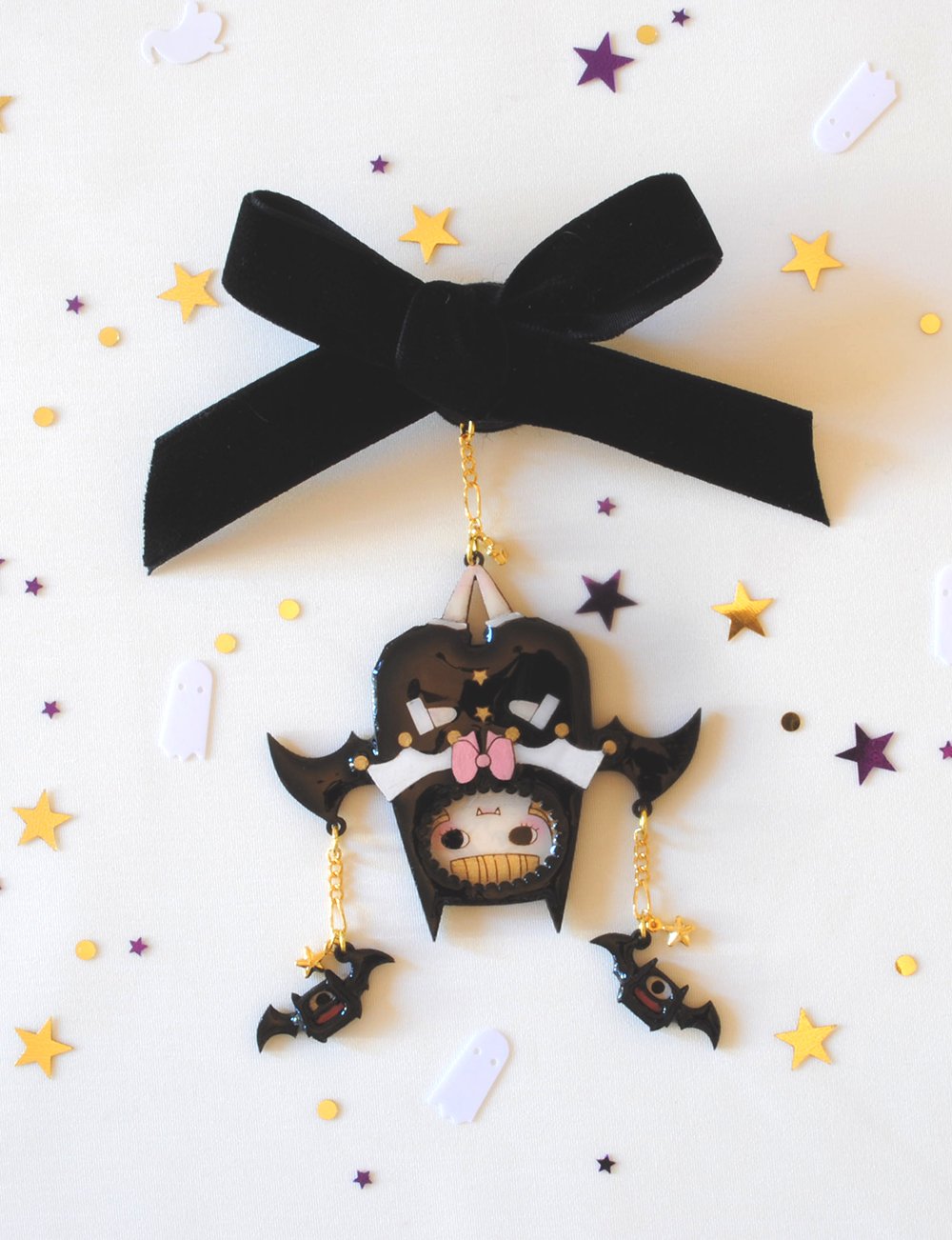 Have some spoop all year round!
This brooch was inspired by Halloween whimsy with a touch of circus jester, and the idea of becoming a "Creature of the Night." This brooch comes with two mischievous bat sidekicks who are all up for causing trouble!
Each brooch is laser cut locally in the San Francisco Bay Area from layers of birch plywood. Each item is then primed and then hand painted with acrylic, and then varnished with a glossy coat before assembling the layers. Each item is then layered with ArtResin to maintain a non yellowing coat and to protect it from UV light.
Please note, these items are splash proof, but are not waterproof! Please wipe off moisture as soon as possible to preserve the integrity of the item.
Shipping:
All domestic (USA) single order items will be shipped first class and will be shipped within 3-5 business days.
We cannot accept international orders (excl: Canada), at this time. We apologize for the inconvenience. Don't forget to support USPS and all that they do for us.
Brooch Materials: Wood, Acrylic, Resin, Velveteen Ribbon, Metal Alloy Chains , Love
Share